Firm
Founded by Gilberto Tamm Barcellos Corrêa and later joined by Manoel Araujo Tucunduva. Barcellos Tucunduva Advogados has been dedicated, to Litigation and Advisory Business Law since 1954.
Gilberto Tamm Barcellos Corrêa
Founding Partner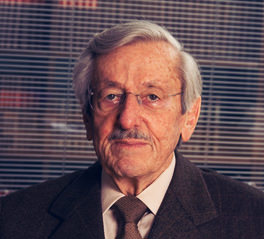 Manoel Araújo Tucunduva
Founding Partner
Barcello Tucunduva Advogados is a Brazilian law firm that is qualified to advise clients both in Brazil and abroad. With headquarters in São Paulo and offices in Rio de Janeiro and Brasilia – as well as correspondents throughout Brazil – the firm is also associated with IR Global, an international network of law firms that is present in over 100 cities around the world.
The firm is recognized in business litigation for its constant victories and high success rates in well known cases, as well as in legal advice on highly complex issues.
Predominantly focused on advising companies, Barcellos Tucunduva Advogados acts strongly in Banking, Financial and Capital Markets, Investment Funds, Contracts, Real Estate, Infrastructure, Means of Payment, Technology, Intellectual Property, Privacy and Data Protection, Corporate, Startups, Labor and Tax.

ADAE |
Danyann Association

Learn and Evolve

Objective: Social assistance, by promoting the integration of young people into the labour market in situations of vulnerability and social risk
Name of person in charge: Maria Helena Amaral Dalla Bona
Cellular: (11) 98626-8677

Children's Home

The Way House
Goal: Assist children and adolescents with intellectual disabilities, promoting their social inclusion and ensuring the right to family and community life.
Name of person in charge: Jennifer Melito
Phone and e-mail: (11) 982586019 / [email protected]
We are ready to serve you. Leave a message for the BTLAW team.